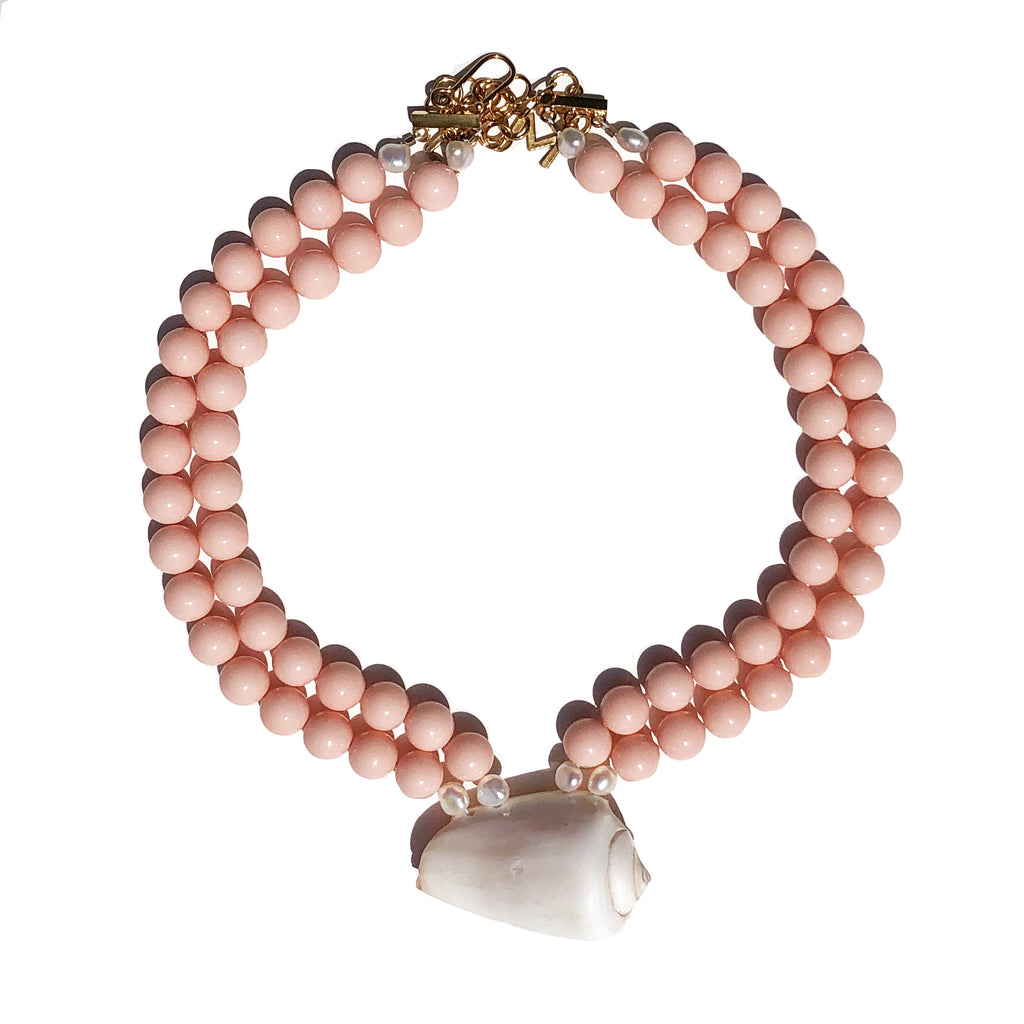 Two strands of blush pink mother of pearl rounds surround a strawberry cone shell, offset with freshwater pearls. The sixteen inch necklace adjusts to eighteen inches, and is finished with our signature  "MC" adjustable clasp.   The shell may worn facing either direction - all strawberry cone shells have a beautiful dark stripe at the opening and a coral pink inside.

Also available in sky blue, shown on model.
"Watch Hill is one of those legendary summer resorts - the the sort of place from which novelists find inspiration.   A small peninsula on the westernmost coastline of Rhode Island, Watch Hill offers a beautiful sandy beach overlooking Block Island and Montauk to the south, the requisite lighthouse, and a charming village and protected inner harbor.    Up on the prettiest bluff sits the Ocean House, my most favorite New England resort hotel.    Have a peek at their website to see why I am so enchanted.   I have been so lucky to have my line carried in the lovely hotel boutique for a decade.   This necklace design was inspired by a recent stay there with my son, and will always remind me of a very special trip.   Wear it for drinks on the terrace with a white tunic and white jeans, or to a summer wedding with a pretty sherbet hued floral dress, and you will feel legendary."