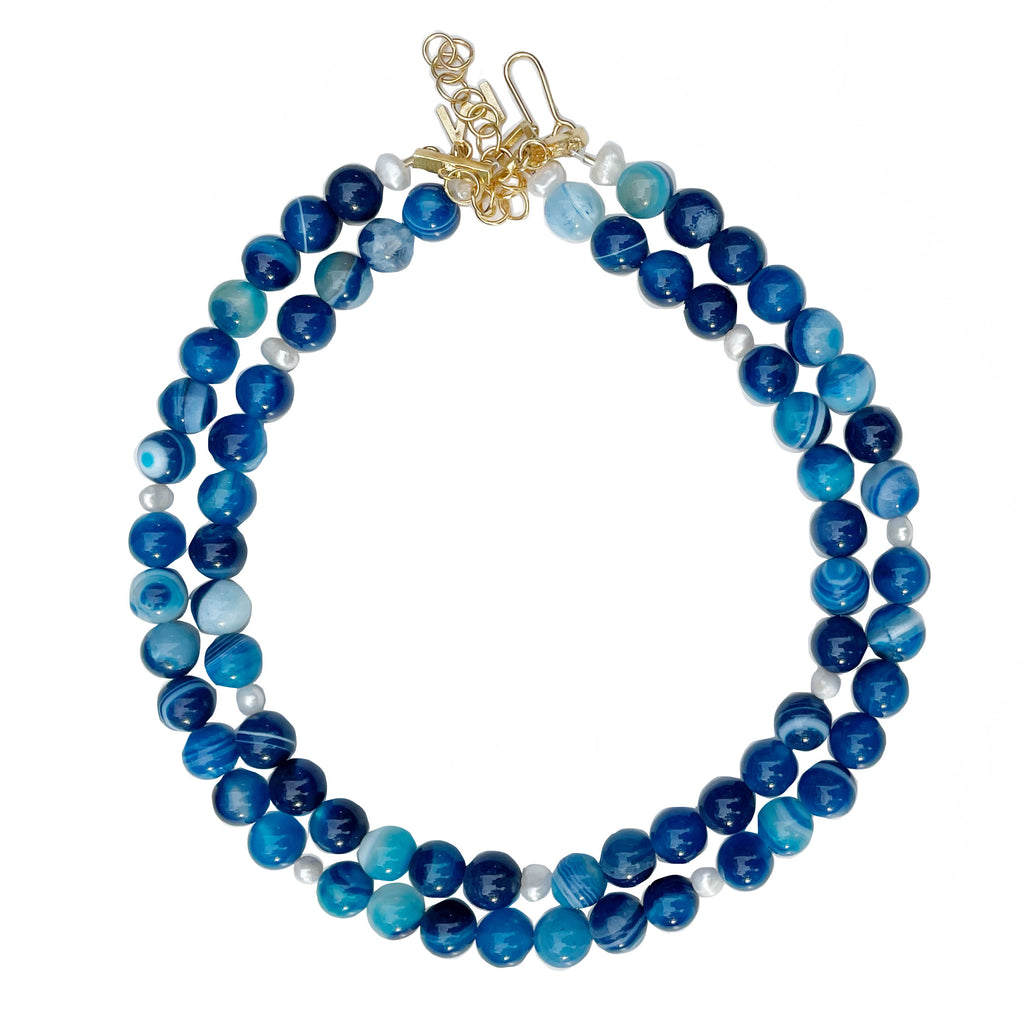 Double strand of beautiful variegated cobalt blue agate rounds interspersed with tiny freshwater pearls.  The sixteen inch necklace adjusts to eighteen inches and is finished in 14k gold plate over sterling.  Rounds are 10-11mm.
Email to be on a waitlist if out of stock - more coming soon!
"A beautiful new colorway for one of our most popular designs.   Every wardrobe needs at least one Westminster!"