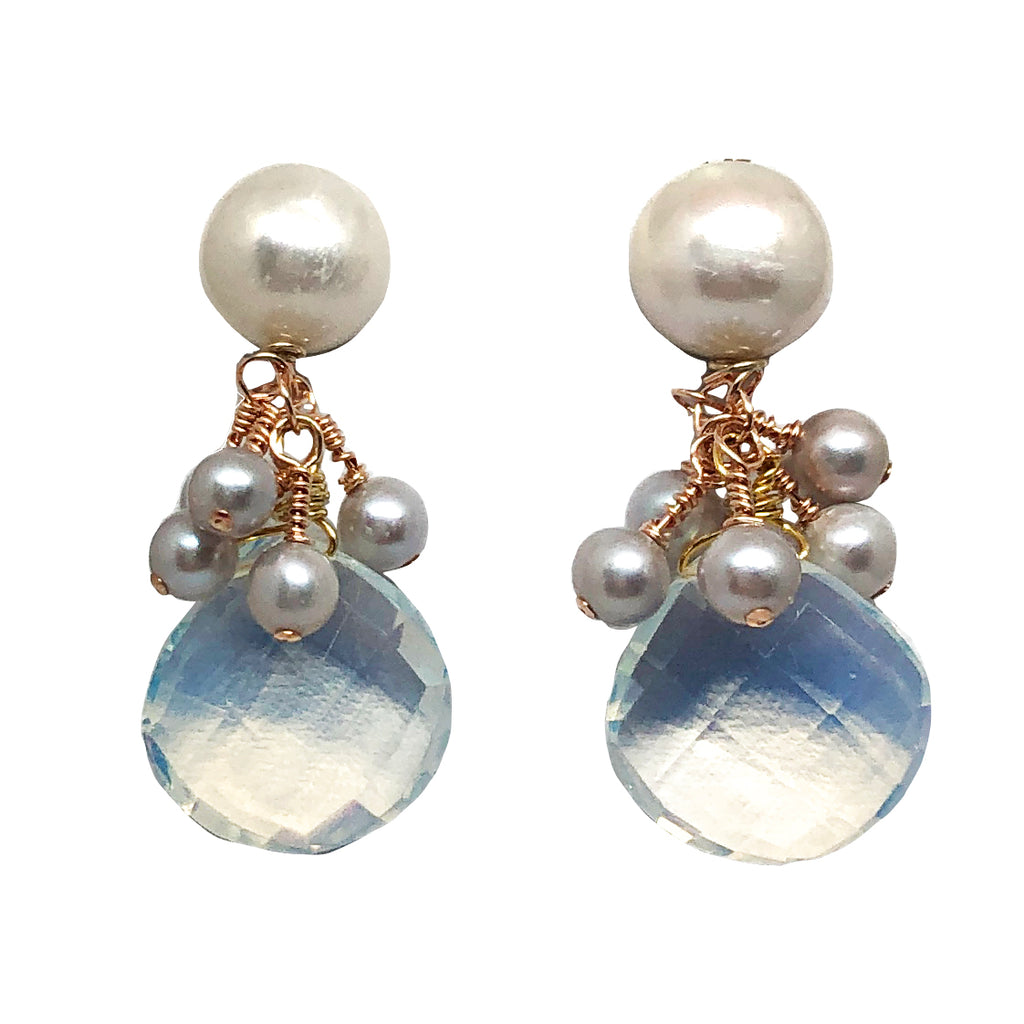 Freshwater pearls, five tiny freshwater pearls, opalite, and 14k gold plate over sterling.   Opalite is a beautiful translucent semi precious stone that flashes in shades of blue pink and gold, sort of like a clear version of an opal.
"Channeling Audrey Hepburn touring around Rome on Cary Grant's vespa in 'Roman Holiday'"
Model shown wearing Audrey drops in Aegean blue to show scale.