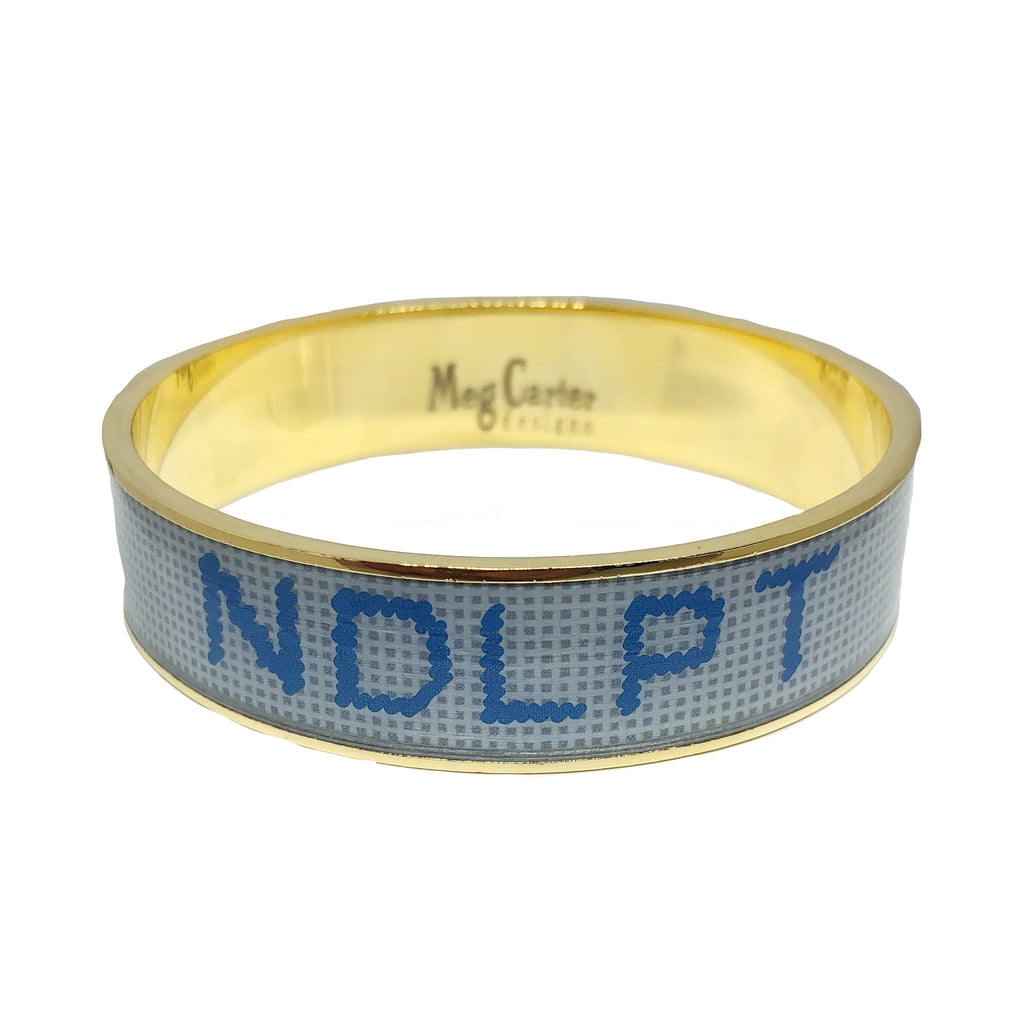 Hand painted artwork of a needlepoint canvas reproduced as electroplated gold over stainless steel bangle.  The inside diameter is 6.4 cm, the circumference measures 21.5 cm (the same size as a Hermes medium).
"My new line bangles started, with of all things, needlepoint.   For graduation presents, I had designed and made needlepoint belts of my two sons' respective board school campuses.  I got to thinking, this would translate beautifully into a bangle bracelet.    I dashed off paintings which I had made into custom bangles for some special clients, including the Ocean House resort in Watch Hill, and Thomas Jefferon's Monticello and a new product line was born."  
The Lawn at the University of Virginia followed, and is for sale on our website.   Next, I had to pay homage to my most favorite hobby.   Most designs so far have been custom commissions for resorts, clubs, schools and non profits- please do inquire if you are interested in starting the process for your special place. 
I have also designed a bangle for my hometown of Alexandria, VA, as a fundraiser for my garden club.   Click here to purchase that design , which benefits the civic projects of The Garden Club of Alexandria.